80s Fashion Trends That Are Back In Style
Posted on August 01 2018
There was enough to be inspired by in the 80´s, from glamorous sequins to power dressing and neon hues. It was the decade of excess. Many iconic trends were born during the 80´s that still continue to influence the world today. Think of fashion icons like Madonna, Joan Collins, Princess Diana, Cindy Crawford and Grace Jones, these style stars embodied the quintessential 80´style. Although many years have passed, fashion still finds a way to turn the most unlikely past trends into something extraordinary and to accompany modern-day needs. Scroll through some of the 80´s fashion trends that have made their way back to our hearts and wardrobes.
---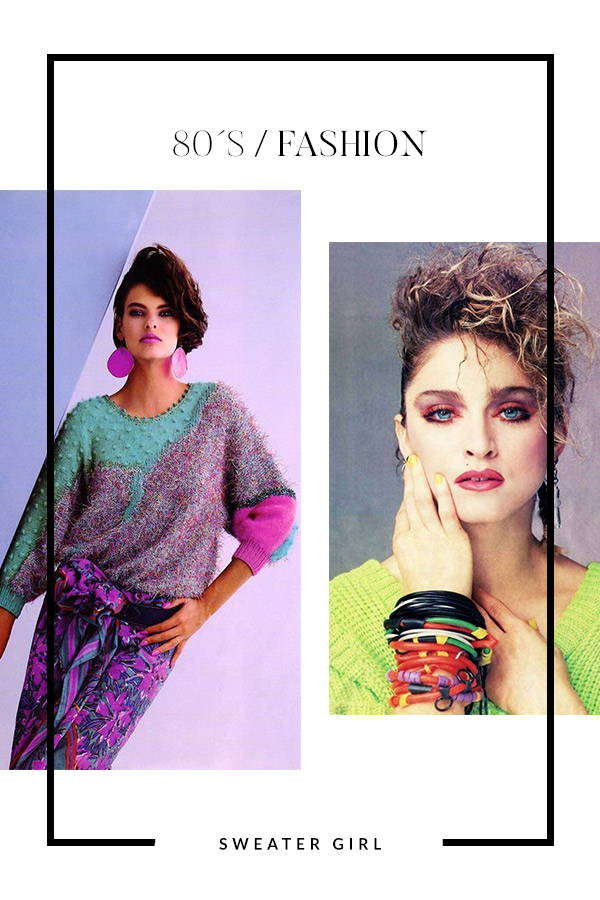 Sweater Girl
Wild knits and colourful patterns defined the 80´s fashion scene. Back then it was hard to find a sweater that wasn´t either oversized and bright, covered in unicorn or cat appliques. It may sound odd to some, but this trend has been brought back to life and style stars love it. Casual and fun, what´s there not to like?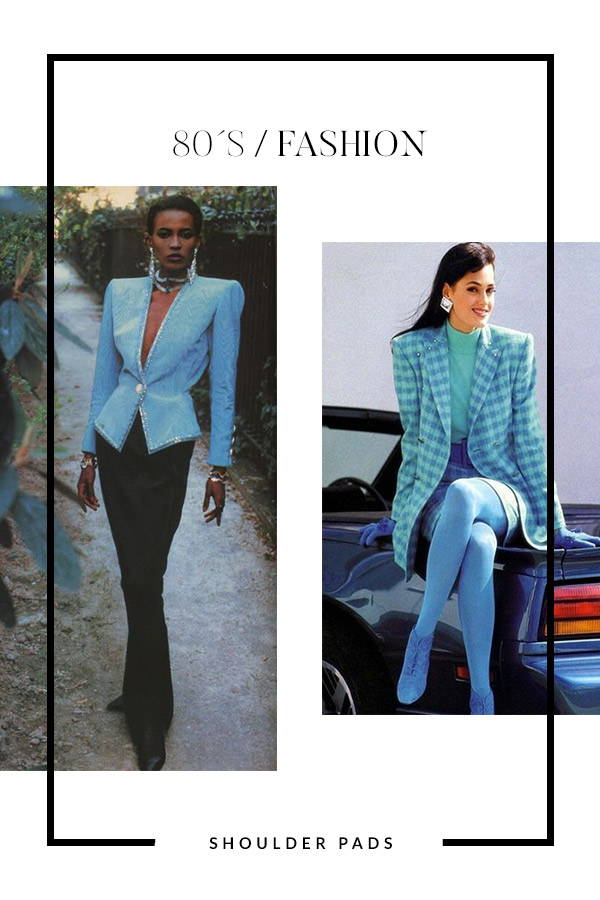 Waist Bag
For a long time the waist bag was considered to be the black sheep of the handbag family. Things have changed dramatically and Fashion´s It Girls around the globe prove that this 80´s fashion trend has experienced a transformation. Just have a quick look through social media sites and you will notice ultra trendy looks with waist bags being worn with ladylike dresses and modern office wear. Join the fashion crowd with the most convenient handbag trend.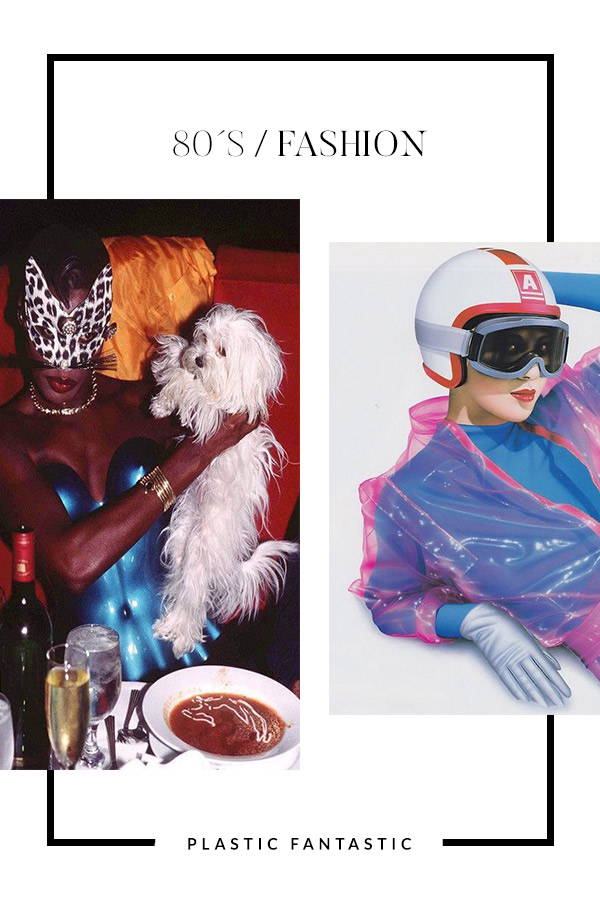 Plastic
We are currently living in the era of oversharing, so the revival of transparent fashion is not surprising. During the 80´s transparent bangles and earrings in primary colours were all the rage, but we have definitely taken this trend a step further with our nothing to hide policy. From transparent bags to even skirts and tops, fashion has never been so exposed! Do you have anything to hide?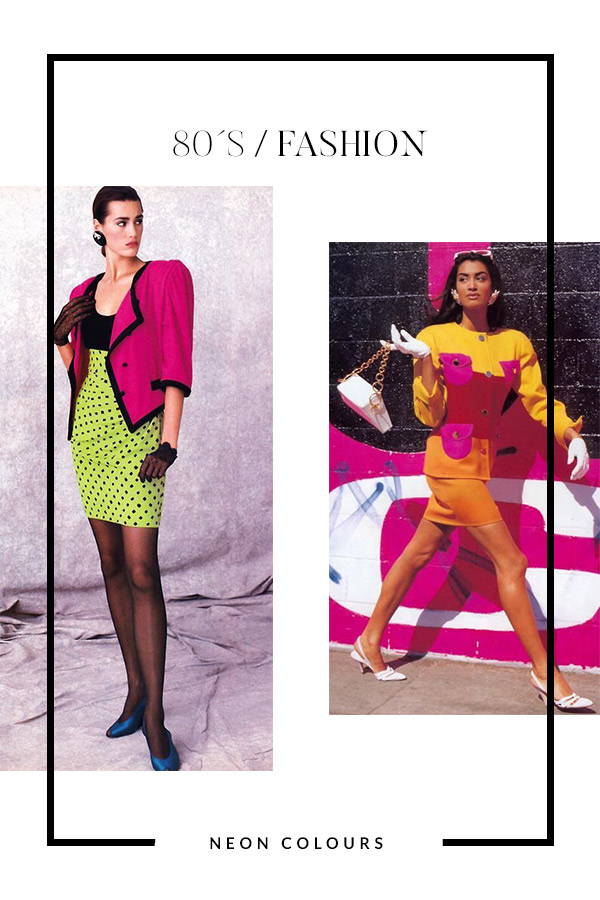 Neon
The past was so bright, wasn´t it? Today fluorescent shades are worn in a careful manner and sprinkled across an outfit in small doses, but this wasn´t the case during the 80´s. Head to toe neon was a sign of confidence and personal success. Embrace this 80´s fashion trend and step out your colour comfort zone with a neon pink dress or brighten things up with a splash of bold accessories.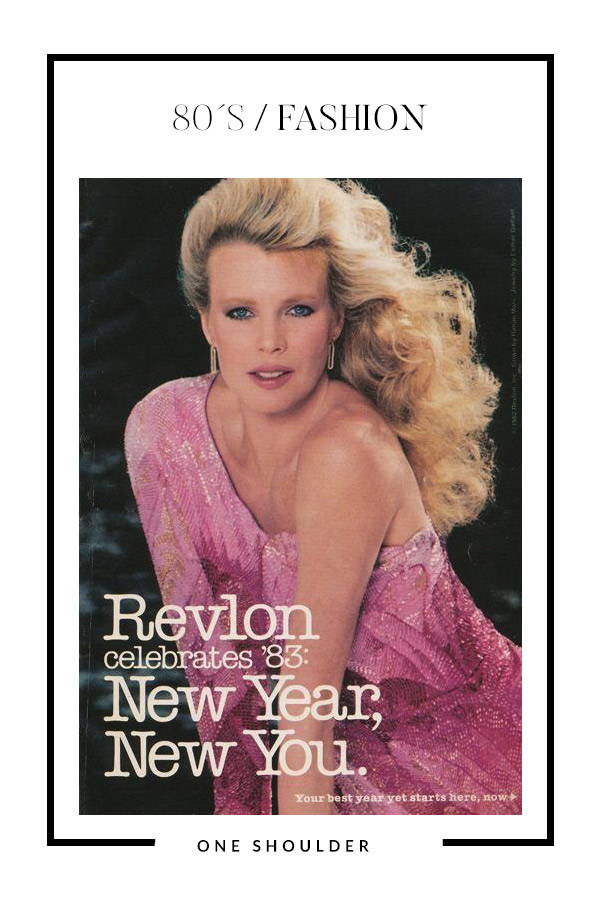 One Shoulder
A key feature of 80´s fashion was accenting the shoulders, therefore it is not a surprise that the single sleeve has made a comeback. This trend has resurfaced just in time as the off-shoulder styles continue to disappear from the fashion horizon. Besides being extra chic, it is an easy way to bring the 80´s back into your wardrobe.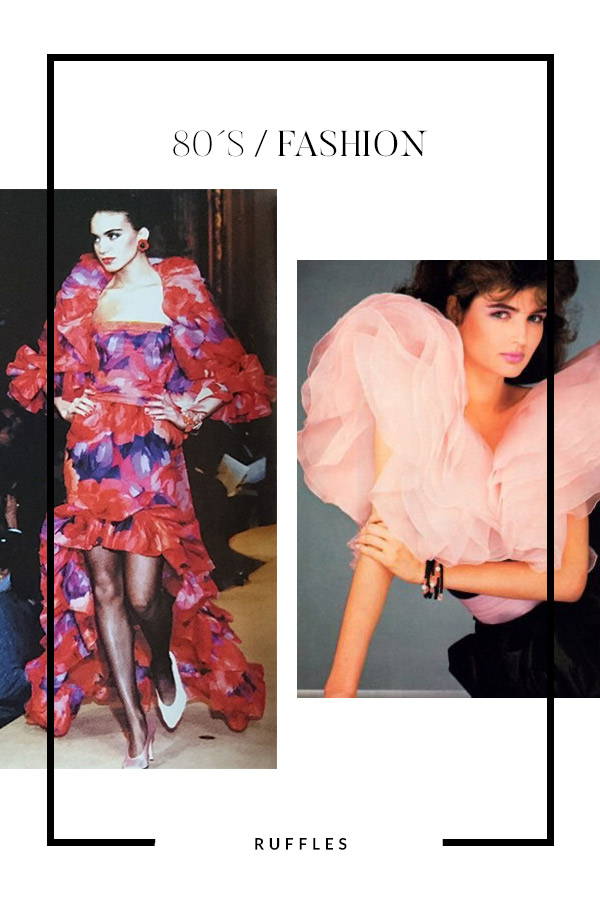 Ruffles
Out with the 80´s bridesmaids dresses and in with frilled mini dresses and asymmetric ruffled skirts. Truth to be told, ruffles are the easiest of trends to work into your outfits. The beauty of this trend is that ruffles act as their own accessory, therefore you can keep the rest of your look simple. Do you feel the frills?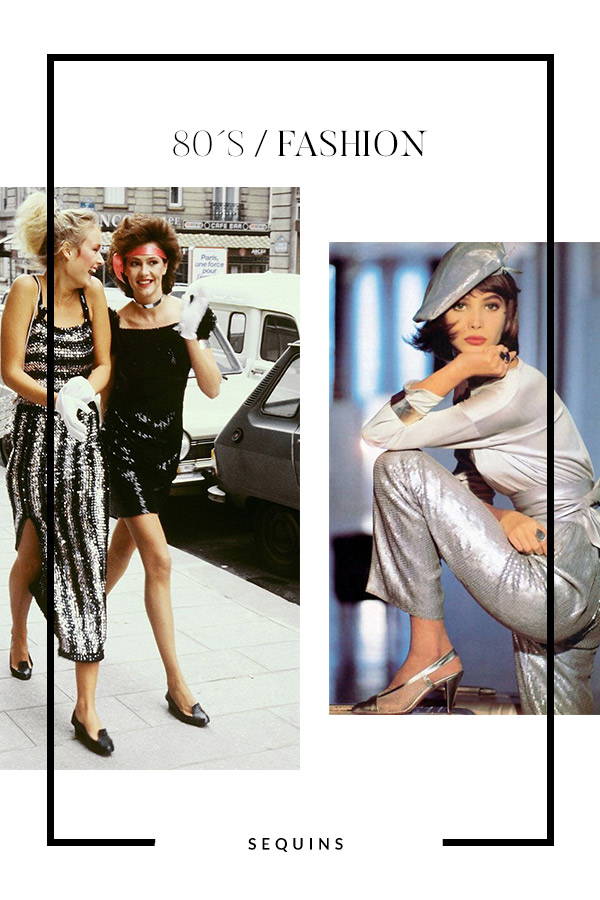 Sequins
Dynasty dressing is back! Joan Collins is well known for her glamorous and stand-out sparkly looks, proving us that this 80´s fashion trend is eternal. Sequins, glamour and glitter is seeing a revival and everyone is currently lusting over outfits with these decadent details. If you are searching for endless supply of high end sequin items for day and night, check out latest collections by designer Ashish Gupta.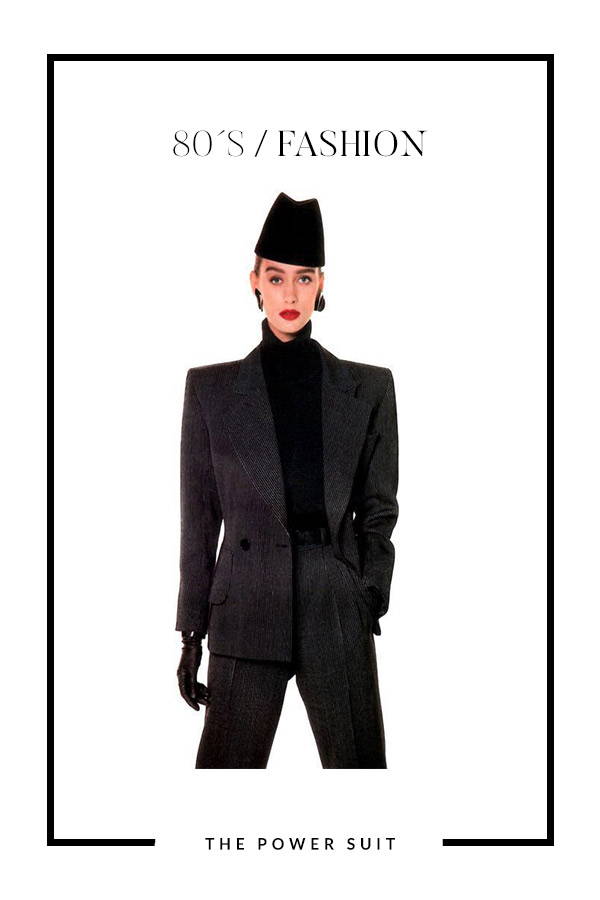 The Power Suit
Made iconic by the likes of Grace Jones and Bianca Jagger today´s power suit has stayed as bold as it was during the 80´s. Pair your suit with sneakers for a fashion forward statement and create endless mix and match possibilities with other items from your wardrobe. Not only is it fashionable but a great wardrobe investment as well. Ladies, it´s time to suit up!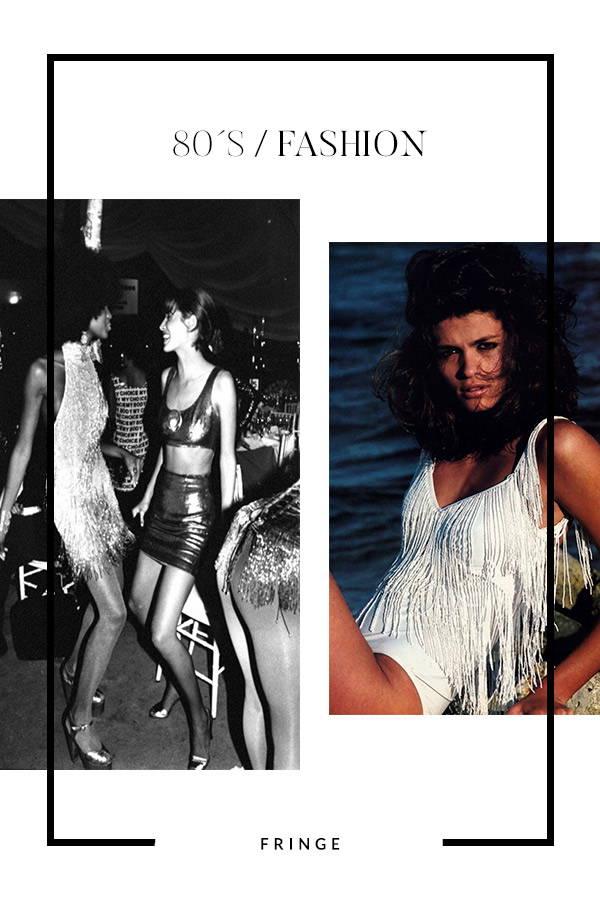 Fringe
Tina Turner was responsible for bringing fringe center stage with her daring performance outfits during the 80´s, but actually fringe is more than 3000 years old! After centuries of rise and fall, this trend is back in the spotlight. With its elevated and modern appeal, fringe is one of the 80´s fashion trends that can be worn in million different ways and incorporated in any style. Fashion and safety tip - stay away from escalators!
Shop The 80´s Inspired Looks
80´s fashion has a bit of something for everyone. What do you think of the revival of these trends? Which one is your favourite? We would love to hear your thoughts.